TV aerial installation
TV wall mounting Gloucestershire
Gloucestershire aerials
aerial engineer Gloucestershire
tv wall mounting Gloucestershire
TV AERIALS GLOUCESTERSHIRE
AERIAL GLOUCESTERSHIRE
TV AERIAL GLOUCESTERSHIRE
TV aerials Gloucestershire
AERIALS GLOUCESTERSHIRE
TV WALL MOUNTING GLOUCES

TERSHIRE
CCTV GLOUCESTERSHIRE
aerial engineers
aerials Gloucestershire
TV engineer Gloucestershire
aerial installation Gloucestershire
TV installation Gloucestershire
akm aerials
tv wall mounting Gloucestershire
THE LATEST TECHNOLOGY IN YOUR HOME
TV aerials Gloucestershire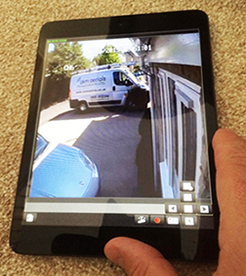 The latest Samsung curved TV pictured here, perfectly wall mounted by our team (note no wires on show here). The benefit from a curved TV is that you get a 3D depth effect to your viewing without wearing the 3D glasses. The depth effect can be adjusted to suit and it really adds a dramatic feel to those blockbusting movies.
CCTV around the home via WiFi is an absolute must for people that want to keep a discrete eye on their property, now with the added convenience of viewing from iPads and smart-phones. The small cost of this very convenient security measure will undoubtedly leave you with peace of mind in the knowledge of knowing you are safe.
Wall mounting your home TV frees up valuable living space. What's more is that all those wires are hidden too. Freeing your lounge to become an enhanced communal living space for your friends and family to enjoy. We do all this for you with minimal fuss and extreme attention to detail.
CCTV cameras mounted strategically around you property will help keep you safe from intruders. Recording every detail on an internal or remote located monitor or iPad. Monitoring your home from your place of work or visa versa. It's always good to keep an eye on things and the recordings, being prepared in this way can be a valuable aid for the police if anything untoward should happen.
TV aerials Gloucestershire
aerial gloucestershire
aerials gloucestershire
aerial installation gloucestershire
gloucestershire aerials
TV wall mounting
TV installation
TV mounting
TV aerial Gloucestershire
aerials Gloucestershire
aerial Gloucestershire
TV aerial Gloucestershire
aerial engineer Gloucestershire
aerial engineer Gloucestershire
TV aerial Gloucestershire installs
home cinema Gloucestershire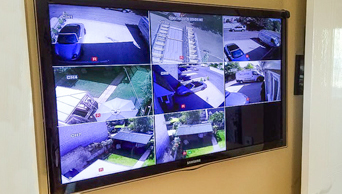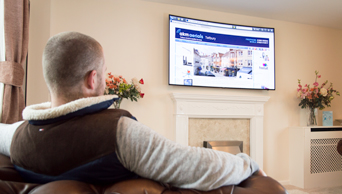 Here is a perfect example of how we can feed all your CCTV cameras to one viewing screen, wall mounted and neatly done. This particular screen is mounted in a kitchen however the choice of where you view is completely down to your own personal preference.
Once your TV is wall mounted, just sit back and relax, the endless entertainment available be it through FreeSat, Sky, Freeview or the internet. Our customers that have this done quite often wall mount their surround sound speaker set-ups too.
AERIAL GLOUCESTERSHIRE | TV AERIALS GLOUCESTERSHIRE | TV WALL MOUNTING GLOUCESTERSHIRE | CCTV GLOUCESTERSHIRE | AERIAL ENGINEERS GLOUCESTERSHIRE
TV aerial Gloucestershire
TV AERIAL GLOUCESTERSHIRE
AERIALS GLOUCESTERSHIRE
AERIAL GLOUCESTERSHIRE
Here is an example diagram to show just how we can hard wire your home devices and connect virtually everything to your Internet connection. Hardwiring is a preferred option to WiFi when you are looking for a strong reliable Internet connection that never falters.